Laboratory Services Dedicated to the Coffee Industry
Quality Assurance

from tree to cup
Coffee Quality Control Programs
Profile Matching & Coffee R&D
Sample Roasting & Analysis
Laboratory Services Dedicated to the Coffee Industry
Quality Assurance
from tree to cup
Coffee Quality Control Programs
Profile Matching & Coffee R&D
Sample Roasting & Analysis
Independent Coffee Analysis
Since 1995, Coffee Lab International has actively supported all facets of the coffee industry through research & development, education, quality analysis, quality assurance, quality improvement, and laboratory services. CLI is an independent lab in an official SCA Campus setting specializing in the physical & sensorial evaluation of coffee.
Anyone who deals with coffee and is in need of research, product development, quality assurance programs, continuous testing, green bean sourcing, roasting specifications, or continuous quality improvement strategies and systems, can turn to CLI for their proven expertise.
CLI offers testing, training & actionable solutions related to the coffee industry
Sourcing & Blend Development * Shelf Life Studies * Sensory Panel Design & Calibration * Coffee Education & Training * Equipment Analysis * Coffee Specification Manuals * Packaging Integrity * Quality Descriptive Analysis
Meet our team of Coffee pros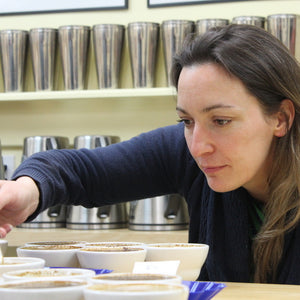 Lab Director & Q Grader - Shannon
Shannon, with 25+ years of coffee experience & knowledge in the specialty coffee arena, leads the sensory team and acts as CLI's Lab Director. She sets standards & protocols for product analysis & standardized laboratory techniques, & works with both green & roasted physical bean evaluation. She is a certified Q Grader for both Robusta & Arabica coffees, an International Tasting Judge, a certified Level II Specialty Tea Taster, & SCA Certified Lead Instructor.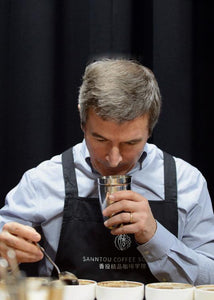 Founder & Q Grader- Mané Alves
Mané has worked in the specialty coffee industry for over 25 years. As a certified Q Instructor as well as an International Coffee Tasting Judge, Mané's reputation as a distinguished cupper is unparalleled. He is a stickler for quality, & knowledgeable in all aspects of the complex coffee process - from seed to cup. He & his team have been instrumental in helping coffee companies, large & small, vastly improve their coffee offerings.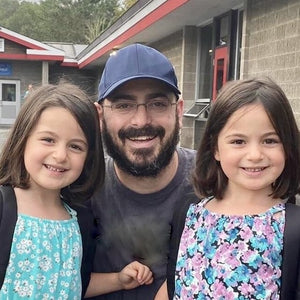 Lab Tech - Seth
Seth is the newest member of the team. He entered into the coffee business from the culinary world in 2003. He wears a number of hats for us including Lab Technician and Sample Roaster. Seth also coordinates the world-wide CQI coffee program for Q instructors globally. He brings vast experience in grind & blend management as well as coffee logistics. Seth's second (& most important job) is Dad to his twin girls pictured here.
See what our clients are saying...
CLI helped us improve our entire coffee offerings. Thanks, Mané, to you & the whole team!

Chris N.
Having a 3rd party lab, such as CLI, spec & check samples of our roasts ensures the quality we expect from our numerous roasters.

Rachel A.
CLI's R&D team was able to identify and nail the match to a specific coffee blend. Thanks for that!

Elise S.